Small Business Loans Made For You
Our small business loans* give you access to the capital you need at a fixed and planned cost
*This is not a loan product, but a sale of a specified percentage of future credit and debit card receivables
Your Business is growing.
Secure funding with our small business loans.
Small business loans are the simple, smart, and easy way to grow your business. It helps you secure the capital you need to expand, invest in new equipment, or fund a rapid growth, all with a fixed repayment schedule and maturity date. This means that you are always aware of your monthly outgoings, enabling you to focus on your business activity.
Our small business loan is designed to provide you with the funds you need faster than traditional institutions, and without the pressure of crushing rates. Our low rates, in addition to various repayment options  leave you in control of your business and without having your hands tied.
At Just Capital, we understand that your business is moving fast. That's why you can apply for our small business loan in three easy steps, and receive the funds on your account in two days.
How to apply for a Small Business Loan?
Step one.
Apply to get a quote
Fill out our application form to start the process. We'll call you back shortly after to discuss the details of your small business loan.
Step two.
Send your documents
After you apply, you'll need to send us a few documents for approval. We review them and finalize your small business loan.
Step three.
Get your funds
Once your documents are approved, we'll transfer the funds directly to your business account within two days.
Our Small Business Loans in numbers.
We help you build the business loan that fits your needs. We work with you to determine to ideal amount of capital you can borrow, and define your payment schedule
Minimum amount you can loan
Maximum amount you can loan
The benefits of a Just Capital Small Business Loan.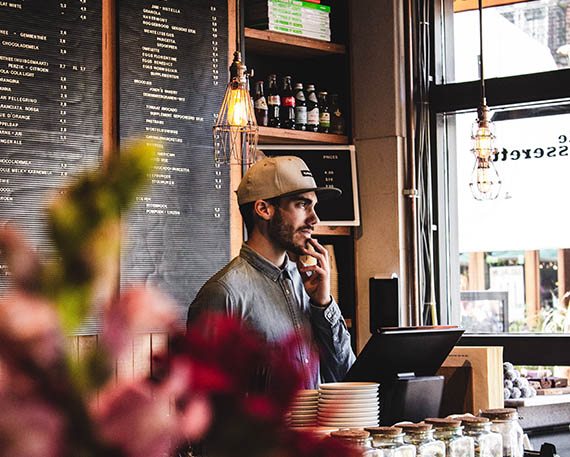 Solve your business needs with our small business loans
A small business loan is a constructive way to access a large amount of capital. That's why, we'll help you pinpoint your business needs before any commitment is made. We've highlighted some of the reasons why you should get a small business loan.
Your Business is ready.
Get started with our small business loans today.
Apply online to get a quote and we'll discuss with you about the different options for your small business loan. We'll talk about your projects and your business goals to define what's best for you. There are no fee and no obligation. You stay in control.