Retail loans: Stay ahead of the curve with retail financing
We offer retail loans and financing options that adapt to your retail store needs
We support your business with the right retail loans.
We understand that supporting your retail business and finding a loan are equally hard and difficult tasks. In retail, there are a variety of reasons that require you to increase your working capital. Such as, seasonal demands and staff turnovers that require more hires to pick up the slack.
Seasonal work also applies to the purchasing of stock. So, you may need to increase your stock to meet big orders. Such as, large bulk orders of new clothing and accessories. If you want to take advantage of out of season pricing offers, swift and easy access to cash is vital.
Giving you access to the resources you need for your retail business is our priority. So, we have fixed and flex financing solutions, from $5,000 to $2 million to support all your activities. You can start your application online and take advantage of some of the lowest rates in the Canadian market. You can also call us directly if you prefer to talk about your retail loan options with real people.
Fixed Financing.
Stay ahead of the curve with our retail loans.
Most of the time, not having access to funds is the only thing holding you back from successful projects. At Just Capital, we believe in the potential of your retail store. So, we make retail loans quick and easy to access.
Our retail loan gives you the funds you need to support and start new projects such as, expanding your store, moving to a new location, or purchasing inventory. In addition, the retail industry is constantly changing. So, it's important to keep track of trends and popular products to be successful. Yet, adopting to new trends also requires you to invest a large of sum money for inventory.
There are many reasons why you would need a retail loan to support your business. However, the main goals remain the same as you want to stay ahead of the curve in such a competitive market. With a retail loan, you can get the funds you need with a simple and fixed repayment schedule.
Offer the latest trends and products
As a retail store, it's important that you can offer the latest trends and products to your customers. This can mean you need to purchase inventory and at times commit to a large quantity due to suppliers' guidelines or to avoid out of stock products. So, our retail loans give you the capital need to keep your retail store ahead of the curve.
Expand your store horizons
Adding new products, or even new collections can also mean you might require more space. With a retail loan, you can invest into creating new areas in your current store and or move to a new location to better fit your goals. You can also use your retail loan to bring your store online and or increase its web presence.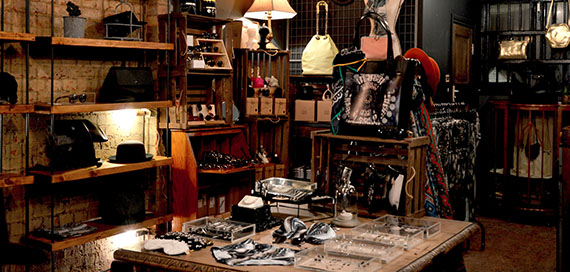 There are many reasons why you can use a retail loan. So it's essential that you can identify your goals and pinpoint your needs  to make the most out of the capital.
Flex Financing.
Financing as flexible as the retail industry.
Seasonal changes play a huge role in the retail industry. So, flex financing is a good solution for retail store owners. Our Merchant Cash Advance and Line of Credit offer flexible terms, fund accessibility and repayment options.
Flex financing is ideal to cover recurring costs, such as inventory, payroll, and rent. These kind of retail loans give your business the cash it needs to function so you can focus on bigger projects.
A merchant cash advance allows you to safely access the funds you need. You receive a onetime amount of cash in exchange for a percentage of your sales, until complete repayment. A Merchant cash Advance is linked to your sales. So, you're not overwhelmed by monthly payments when there is a fall in retail activity during low seasons.
With a line of credit you can access cash whenever you need it. Once approved for a total amount, you can decide to use it in totality or split it into multiple loans for when needed. Also, you can re-access the funds once you have repaid the full amount of your retail loan since it is revolving. And yes, you only pay what you take!
Bad Credit Retail Loans.
Support your retail business.
Your credit score can play an important role when applying for a retail loan with traditional banks. We understand that a poor credit can be the result of events that happened months and or years ago. We believe that a bad credit score should not be the only reason that keeps you away from a retail loan. So, we offer a bad credit business loan to give you the chance to access the capital you need when it would otherwise be extremely difficult or expensive.
Apply for bad credit business loans
Bad credit could be a reason why you're not approved for a retail loan. With our bad credit business loan, we give you access to the capital you need to grow your retail store.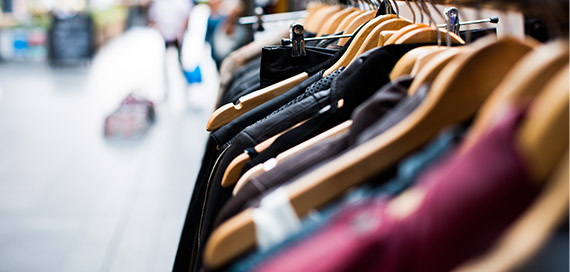 Small Business Financing.
We support many industries.